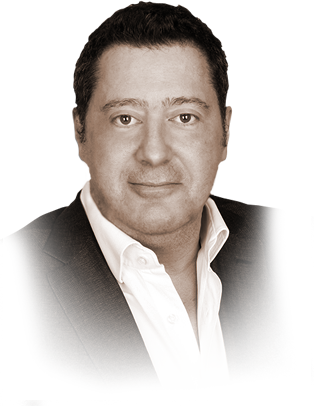 Claude Benjamin Mizrahi,
Esq.
The founding partner of a boutique law firm in central Paris, I am fluent in English, French and Spanish. A specialist in Intellectual Property law for the past 25 years, my past experience includes four years as in-house I.P. Counsel for l'Oréal France and two years as European Trademark Counsel for Colgate-Palmolive Company in New-York, followed by three years with a major French I.P. law firm where I was in charge of French & European I.P. litigation.
Based on this broad experience, my emphasis is to provide an approach that is both appropriate and practical. The majority of my clients are in industry, so my particular area of expertise is trademark strategy and litigation. However, I am involved in all areas of intellectual property practice and am happy to accept individual projects.
Over the years I have become a reliable source of legal advice to my friends and acquaintences. Legal counsel involves more than just a knowledge of the law. I have an ability to listen to and understand my client's experiences and to react in a way that is timely, efficient and flexibile, and I am now considered and recognized as a fixer, providing emergency legal care in the areas of Criminal law, Immigration and Family law.
Please contact me for an initial consultation to discuss your concerns. Assuming I meet your expectations of what you are in entitled to expect from your lawyer, I would be honored to be of assistance in representing you.
Claude Benjamin MIZRAHI
Avocat au Barreau de Paris